Here Are Just Some of The Expert Interviews Available
Fighting Over-Discounting in the Field
Over-discounting in the field is a frustrating reality for most B2B pricing teams. So, how do you prevent it from happening? In this Expert Interview, Chaz Napoli shares the strategies and tactics he's found to be effective through hundreds of customer engagements.
Questions & Answers with Reed Holden
A godfather of the modern pricing practice talks to PricingBrew about the "hidden" challenges in B2B pricing.
Do European Companies Really Price Better?
In this informative interview, Per Sjofors, the founder and CEO of Atenga, defends his bold assertion that European companies lead US companies in the development of pricing capabilities and processes.
Stop Being Afraid of Procurement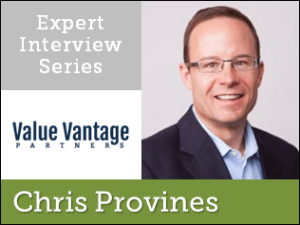 In this interview with Chris Provines, author of "Selling to Procurement", get an inside look at the goals and tactics of the purchasing people who are working so hard to get your salespeople to give up margin.
Exposing the Power of Price Elasticity in B2B
Price elasticity is incredibly underutilized and often misunderstood. Barrett Thompson explains the nature of price elasticity in B2B and how you can use it to set better prices with far less risk.
Considerations for Pricing Through Channels
How do you get your arms around the various players in the channel and manage the links in the distribution chain? In this interview, we discuss channel pricing with Peter Maniscalco, a Senior Manager of Pricing at a major IT Products and Services company.
Developing Better Relationships with the Sales Team
Sales and pricing will rarely see eye to eye. Greg Preuer, Director of Pricing at Cooper Lighting, shares his experiences on how he's been able to work more effectively with the sales team.
Tackling Sales Comp to Drive Pricing Excellence
In this expert interview, Bob Vezeau, the Vice President of Strategic Pricing at WestRock, discusses his experiences redesigning the company's sales compensation platform to better align with pricing excellence.
Getting the Top Job in B2B Pricing
How do you become a Vice President of Pricing at a multi-billion dollar B2B company? A great first step is to get some advice from someone like Dick Braun, the Vice President of Strategic Pricing at Parker Hannifin.
When to Choose Profit, Revenue, or Both
As pricing people in B2B, we all have to deal with the "corporate schizophrenia" around revenue versus profit. In this conversation with Lydia DiLiello, we discuss how pricing teams can best deal with this oftentimes frustrating dynamic.
Methods of Measuring Value and Pricing Performance
Ever had a request for more resources or investment met with "what have you done for me lately?" In this Expert Interview, Erin Cihak and Peter Bloechle discuss multiple approaches for credibly demonstrating value and contribution.
Embracing the Embedded Pricing Organization
Mark Burton, co-author of the book, "Pricing with Confidence: 10 Ways to Stop Leaving Money on the Table," talks with us about the next evolution of the pricing department.
The Leading Edge of Customer-Specific Pricing
In this Expert Interview, Pete Eppele discusses current best practices and sheds light on what leading pricing functions are doing right now to manage and optimize their customer-specific pricing.
The Right Way to Manage and Enable Change
How do you encourage, enable, and manage organizational change when the deck is stacked against you? In this in-depth interview, Scott McAllister and Suraj Mohandas share the quantifiable benefits of effective change management and expose the essential steps that are required to get it right.
Fixing the Causes of Rogue Salespeople
It's all too easy to observe rampant discounting in the field and conclude that "rogue" salespeople are the source of the problem. In this expert interview, Paul Hunt exposes the real problems behind rampant discounting in the field.