Here are Some of The Many Resources In The Library
Effective Internal Marketing for Pricing Initiatives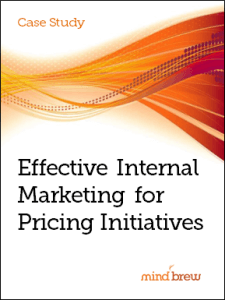 Pricing initiatives don't happen overnight and organizational support can wane over time. Without some thoughtful planning, initiatives can end-up fading into the background. Learn the approaches two companies used to keep support and momentum going.
Preventing Bad Deals Before They Happen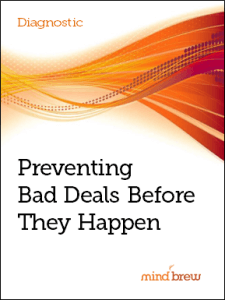 Thanks to analytical toolsets, it's easy to identify deals that weren't priced properly. But after-the-fact corrective actions do little to prevent outliers from happening again. This diagnostic shows you how to uncover and address the true root causes behind bad deals.
Three Core Pricing Skills That No One Talks About
For many B2B companies, increasing knowledge around pricing is a priority. But this education regularly ignores skills that are critically important. In this guide, learn about three areas that are often overlooked.
Avoiding Guesswork in Value-Based Pricing
Most value-based pricing initiatives aren't small undertakings--and shouldn't be left to trial and intuition. This guide outlines a proven research process that can get you started.
How to Explain Price Segmentation to Others
As powerful as it is, price segmentation can sometimes be difficult for people outside of pricing to understand. This tutorial simplifies the concepts so that just about anyone can understand this important and foundational concept.
How Customers Evaluate a Price
Customers aren't as logical in understanding value and assessing a price as you might think. In this guide, Mark Dresdner exposes eight factors that play an important role when a potential customer evaluates your prices.
Creating & Managing a Pricing Governance Team
Pricing is often the culmination of many decisions made by many different groups across the company. In this guide, learn to embrace the inter-connected nature of pricing in a B2B environment by giving stakeholders a voice.
Exploring the Root-Causes of Pricing Problems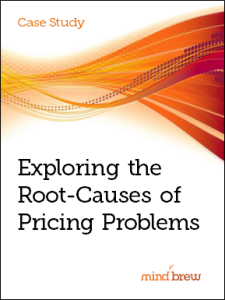 An educational case study collection exploring seven instances where further investigation revealed that supposed pricing problems weren't really pricing problems after all.
How Technology Can Pay You & Your Company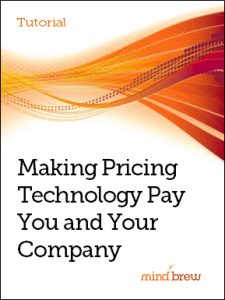 A successful pricing technology initiative can do wonders for your company's bottom line as well as the trajectory of your career. In this tutorial, learn the 4 key steps to take and the 5 land mines to avoid.
Finding Margin Leaks in Your Sales Processes
Every sale is the result of a process. With any process, the quality of the final product is determined by the raw materials. This diagnostic helps improve pricing results by identifying root causes in your sales processes.
How to Avoid Sales Compensation Gotchas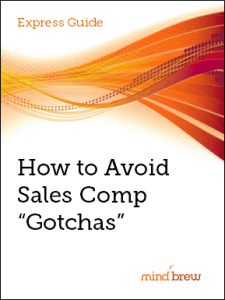 While no variable comp approach is ever perfect, you stand a much better chance when you minimize the unintended consequences. This guide exposes the problems with various schemes and explores potential solutions.
Selling Value More Confidently in Seven Steps
To sell effectively, salespeople need confidence in themselves and the value of their offerings. In this tutorial, you will learn 7 straightforward steps you can take to give sales the confidence they need.
Identifying Your Value Along Five Dimensions
It's best to present a well-rounded set of criteria upon which customers can base a buying decision. In this guide, you'll learn about five dimensions of value with over 50 potential value-drivers that can influence buying decisions.
How to Get More Aligned With Sales
Taking a purposeful approach toward aligning more closely with the sales team can reap great rewards for pricing results. Learn five straightforward steps toward fostering a better working relationship with integrity.
21 Questions About Your Price Segmentation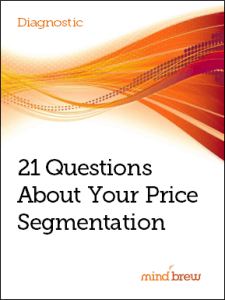 It can be difficult to know if your price segmentation model is as effective as it should be. This 21-point diagnostic assessment helps you measure how good your model really is and uncover potential areas of improvement.