Earning Pricing a Seat At the Table
Elevating the Role of Pricing To the Highest Levels of Corporate Decision-Making
While the role of pricing is undeniably pivotal to commercial success, it's often underrepresented at the highest levels of strategic planning and executive decision-making. All too often, pricing is either an afterthought altogether, or it's assumed to be some kind of uncontrollable and unpredictable force of nature that "is what it is." So how do you bridge the gap between just executing the plans that are handed down and actually having a hand in developing those plans? In this on-demand webinar, you'll learn about:
Effective ways to leverage pricing data and analytics to drive and support high-level discussions.
Communicating esoteric pricing concepts and practices to the other leaders around the table.
Demonstrating the requisite business acumen to be an effective influencer and collaborator in the C-suite.
Enhancing the profile, credibility and influence of the pricing function within your organization.
This webinar is just one of hundreds of educational resources you get access to as a PricingBrew Journal subscriber.
More Subscriber-Only Resources From Our Library
Why Subscribe?
When you join your peers and become a PricingBrew Journal subscriber, you get immediate access to this webinar as well as all of these other features:
Training Webinars

Dozens of on-demand webinars covering crucial pricing topics with new webinars every few weeks

On-Demand Library

A searchable library of hundreds of concise guides, tutorials, cases, assessments, and research reports

Expert Interviews

Learn from others in pricing who've "Been There and Done That" through our Expert Interview Series

Help Desk

Ask our team of analysts for advice, insights, and perspectives on your specific pricing challenges
Come Join Our Next Webinar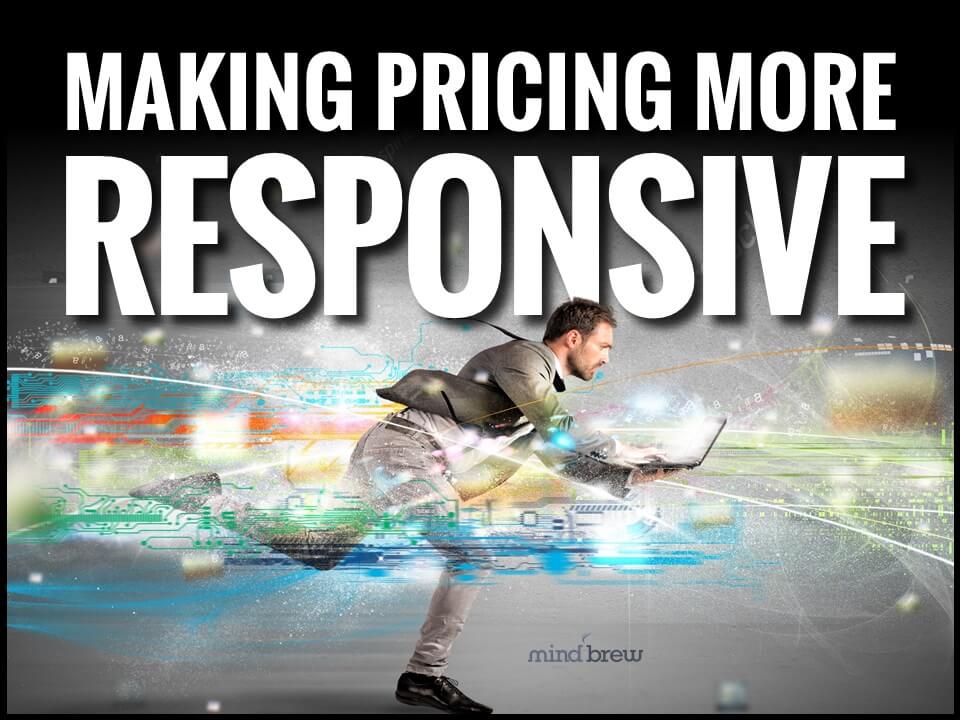 Making Pricing More Responsive
Strategies and Tactics for Boosting Pricing Responsiveness and Agility