Exposing the Truth About Value-Based Pricing
Stephan Liozu Discusses the Reality of Embracing Value-Based Pricing in B2B Environments
Over the last few years, there's been a tremendous amount of buzz and hype about value-based pricing in B2B environments. And it's gotten to the point where, these days, it seems to be the "in thing" for people to claim that they practice value-based pricing in their businesses. But saying it is one thing and actually doing it is quite another. In this Expert Interview with Stephan Liozu, a well-known name in the pricing community and a prolific author and expert on the subject of value-based pricing, we talk about what it really means to practice value-based pricing in a B2B environment. And here's a hint --- there's a lot more to it than many would have us believe!
This interview is just one of hundreds of educational resources you get access to as a PricingBrew Journal subscriber.
More Subscriber-Only Resources From Our Library
Why Subscribe?
When you join your peers and become a PricingBrew Journal subscriber, you get immediate access to this interview as well as all of these other features:
Training Webinars

Dozens of on-demand webinars covering crucial pricing topics with new webinars every few weeks

On-Demand Library

A searchable library of hundreds of concise guides, tutorials, cases, assessments, and research reports

Expert Interviews

Learn from others in pricing who've "Been There and Done That" through our Expert Interview Series

Help Desk

Ask our team of analysts for advice, insights, and perspectives on your specific pricing challenges
Come Join Our Next Webinar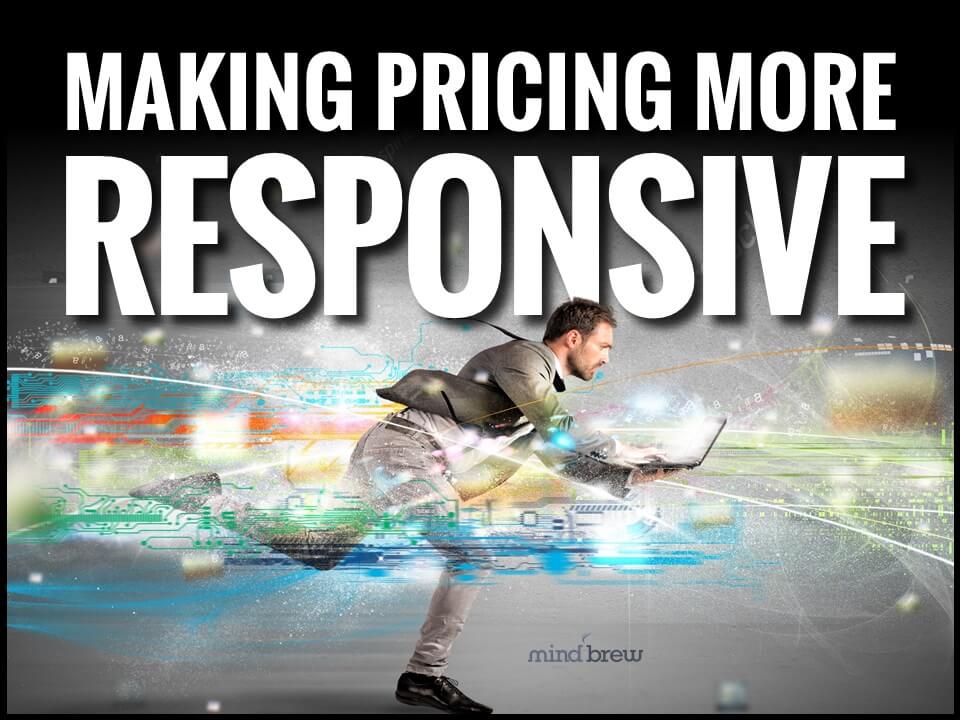 Making Pricing More Responsive
Strategies and Tactics for Boosting Pricing Responsiveness and Agility