Breaking Out of the Pricing Box
Learn How to Influence the Departments that Can Make or Break Your Pricing Efforts
Effective pricing in B2B almost always involves coordination between marketing, sales, product management, and even accounting. And the more you know about other areas, the easier it's going to be to have a positive impact. In this recorded training session, you will learn:
How everything is inter-connected and why it's so important to have influence over the decisions being made elsewhere.
The five personal and professional benefits that typically result from broadening your understanding and influence.
What you can do to influence inside and outside sales to do a better job of pricing, discounting, and capturing value.
Why marketing communication struggles to communicate value in a compelling way and how you can help.
This webinar is just one of hundreds of educational resources you get access to as a PricingBrew Journal subscriber.
More Subscriber-Only Resources From Our Library
Why Subscribe?
When you join your peers and become a PricingBrew Journal subscriber, you get immediate access to this webinar as well as all of these other features:
Training Webinars

Dozens of on-demand webinars covering crucial pricing topics with new webinars every few weeks

On-Demand Library

A searchable library of hundreds of concise guides, tutorials, cases, assessments, and research reports

Expert Interviews

Learn from others in pricing who've "Been There and Done That" through our Expert Interview Series

Help Desk

Ask our team of analysts for advice, insights, and perspectives on your specific pricing challenges
Come Join Our Next Webinar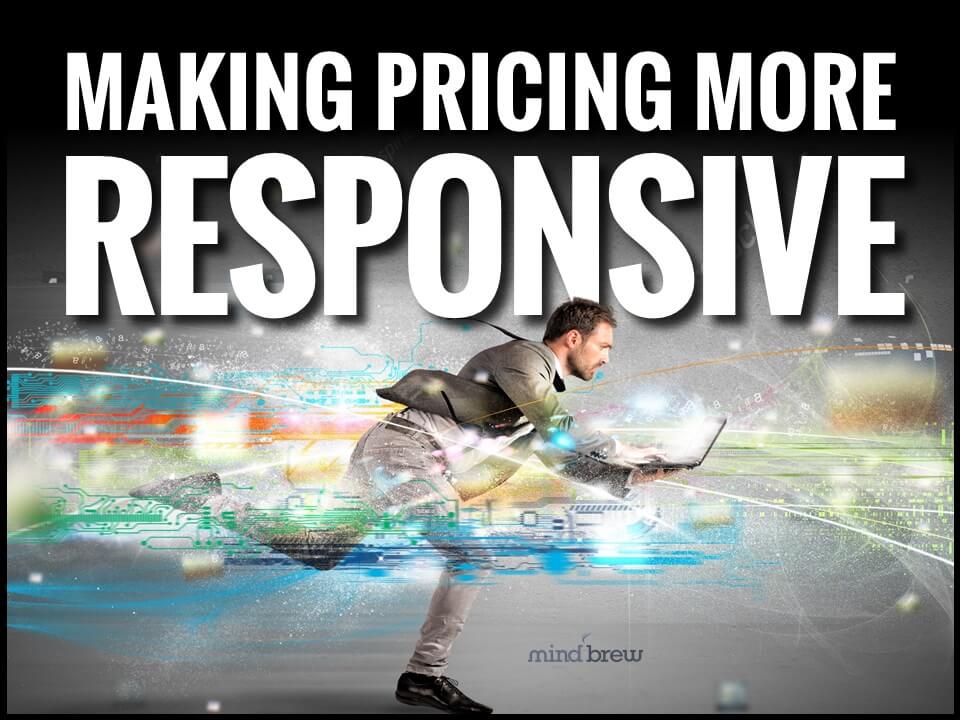 Making Pricing More Responsive
Strategies and Tactics for Boosting Pricing Responsiveness and Agility