Finding Margin Leaks in Your Sales Processes
How to Improve Pricing Results by Diagnosing Problems in Your Sales Process
When we see the final price on deal, it's easy to assume the salesperson messed up. But it's important to realize that sales are the result of a process. And as with any process, the quality of the final product is determined by the raw materials. In this diagnostic, you'll learn about:
Why focusing on the process generates more significant improvements with far less conflict.
How to identify leaks by comparing your current sales processes to "exemplar" processes.
Four of the most common problems or margin leaks that people find when they really look.
Two organizational and interpersonal dynamics you'll want to watch-out for along the way.
This diagnostic is just one of hundreds of educational resources you get access to as a PricingBrew Journal subscriber.
More Subscriber-Only Resources From Our Library
Why Subscribe?
When you join your peers and become a PricingBrew Journal subscriber, you get immediate access to this diagnostic as well as all of these other features:
Training Webinars

Dozens of on-demand webinars covering crucial pricing topics with new webinars every few weeks

On-Demand Library

A searchable library of hundreds of concise guides, tutorials, cases, assessments, and research reports

Expert Interviews

Learn from others in pricing who've "Been There and Done That" through our Expert Interview Series

Help Desk

Ask our team of analysts for advice, insights, and perspectives on your specific pricing challenges
Come Join Our Next Webinar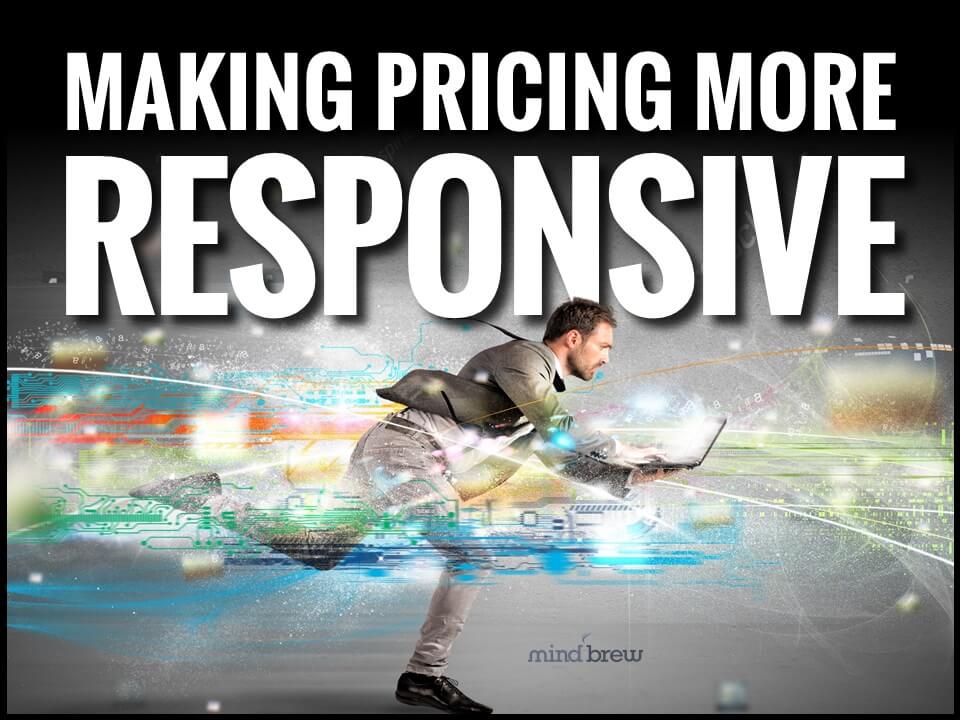 Making Pricing More Responsive
Strategies and Tactics for Boosting Pricing Responsiveness and Agility