Promoting the Power of Pricing
Fostering Greater Internal Participation In the Quest for Pricing Improvement
In a typical B2B environment, there's a significant organizational component to any pricing improvement effort or initiative. After all, in B2B there are many other people affecting pricing outcomes, directly or indirectly. So how do you gain and maintain the level of organizational attention, support, and participation you really need to drive meaningful and lasting improvement over time? In this on-demand webinar, you'll learn about:
How simple steps and processes provide many of the benefits of a full-scale internal marketing program.
The four basic ingredients a simple promo program will include to maximize leverage and effectiveness.
The five strategic components and messaging elements that will assuage fears and mitigate resistance.
Three real-world examples of simple programs that other pricing leaders have employed to great effect.
This webinar is just one of hundreds of educational resources you get access to as a PricingBrew Journal subscriber.
More Subscriber-Only Resources From Our Library
Why Subscribe?
When you join your peers and become a PricingBrew Journal subscriber, you get immediate access to this webinar as well as all of these other features:
Training Webinars

Dozens of on-demand webinars covering crucial pricing topics with new webinars every few weeks

On-Demand Library

A searchable library of hundreds of concise guides, tutorials, cases, assessments, and research reports

Expert Interviews

Learn from others in pricing who've "Been There and Done That" through our Expert Interview Series

Help Desk

Ask our team of analysts for advice, insights, and perspectives on your specific pricing challenges
Come Join Our Next Webinar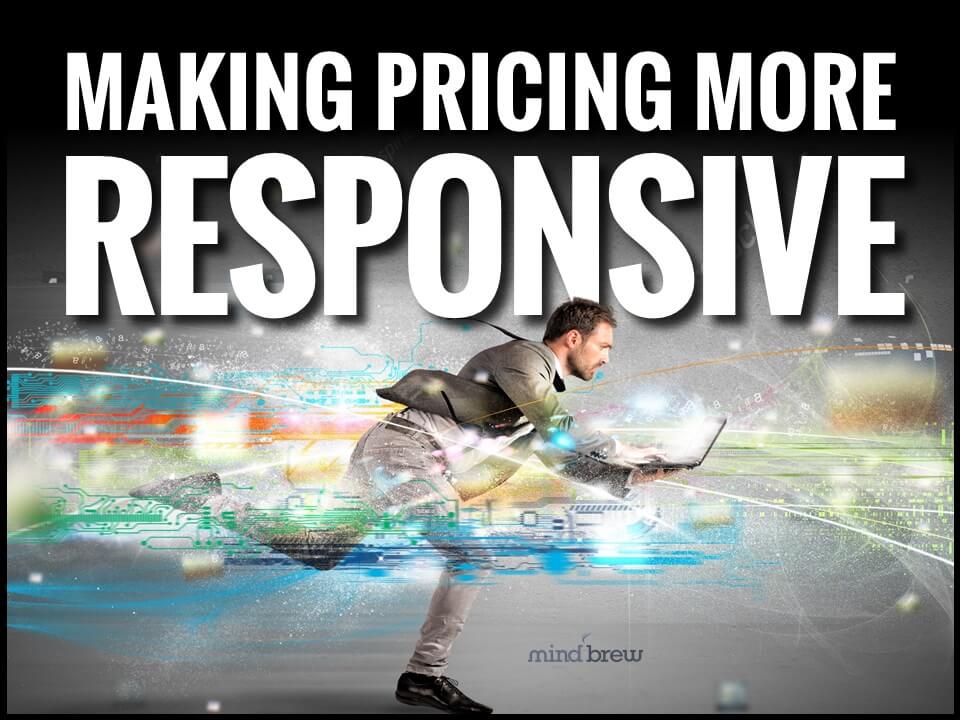 Making Pricing More Responsive
Strategies and Tactics for Boosting Pricing Responsiveness and Agility