Selling Your Pricing Initiative
How to Secure Internal Support for Investing More in Your Pricing Capabilities
With a positive economic outlook, companies today are much more willing to invest in their capabilities and infrastructure. But you still have to sell it! After all, there are likely to be many other initiatives competing for those dollars and resources. So, how should you approach it? How should you craft, package, and pitch your initiative to get the go-ahead from management? In this on-demand webinar, you'll learn about:
The types of initiatives that are more...and less...likely to garner support in the current environment.
How to structure and deliver your investment "case" in such a way that the right conclusions are drawn.
Ten things you really need to know about how exec teams tend to think about investment decisions.
The mistakes and missteps you'll want to avoid as you assess your situation and design your initiative.
This webinar is just one of hundreds of educational resources you get access to as a PricingBrew Journal subscriber.
More Subscriber-Only Resources From Our Library
Why Subscribe?
When you join your peers and become a PricingBrew Journal subscriber, you get immediate access to this webinar as well as all of these other features:
Training Webinars

Dozens of on-demand webinars covering crucial pricing topics with new webinars every few weeks

On-Demand Library

A searchable library of hundreds of concise guides, tutorials, cases, assessments, and research reports

Expert Interviews

Learn from others in pricing who've "Been There and Done That" through our Expert Interview Series

Help Desk

Ask our team of analysts for advice, insights, and perspectives on your specific pricing challenges
Come Join Our Next Webinar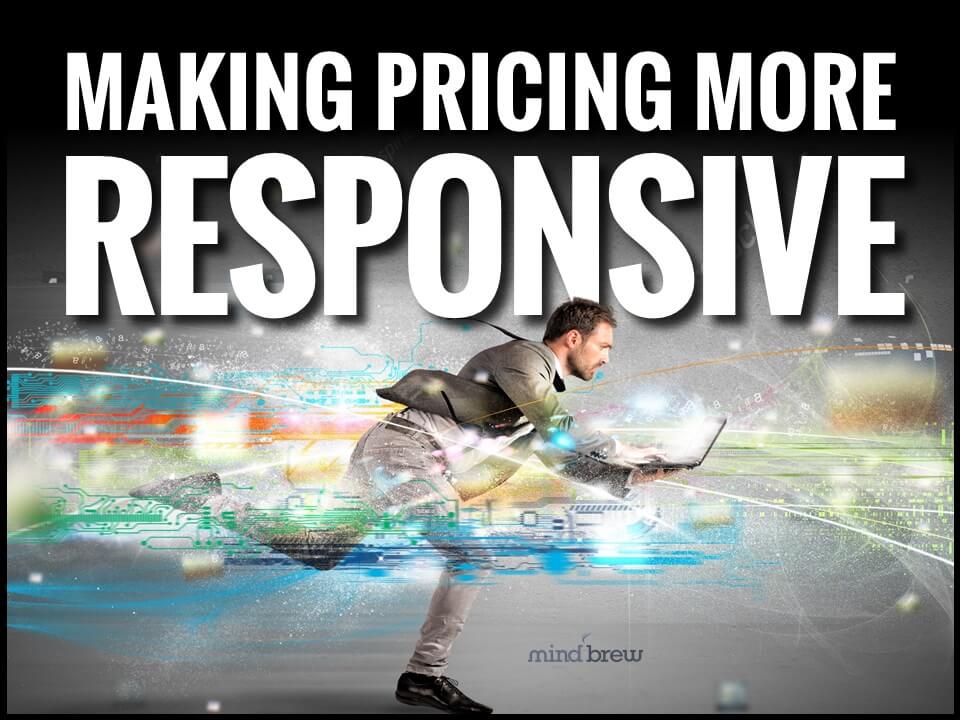 Making Pricing More Responsive
Strategies and Tactics for Boosting Pricing Responsiveness and Agility