How to Structure Pricing Functions
Effective Approaches and Considerations for Structuring Your Pricing Organization
Whether you're creating a pricing function from scratch or working to enhance an existing function, the structure and design of your organization or department can have major ramifications for years to come. When you get it right, moving toward your ultimate objectives becomes almost automatic. If you get it wrong, however, you'll always be struggling against the inertia of your own organization. In this on-demand webinar, you'll learn about:
A variety of tips, techniques, and considerations for defining effective pricing roles and reporting hierarchies.
Three different types of pricing organizational models that have proven to be effective in various situations.
How to balance the efficiency of a centralized pricing approach with the effectiveness of a distributed model.
Five preventative measures that can give you a lot more wiggle-room around getting your structure just right.
This webinar is just one of hundreds of educational resources you get access to as a PricingBrew Journal subscriber.
More Subscriber-Only Resources From Our Library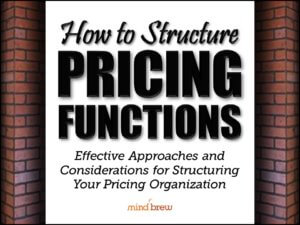 Why Subscribe?
When you join your peers and become a PricingBrew Journal subscriber, you get immediate access to this webinar as well as all of these other features:
Training Webinars

Dozens of on-demand webinars covering crucial pricing topics with new webinars every few weeks

On-Demand Library

A searchable library of hundreds of concise guides, tutorials, cases, assessments, and research reports

Expert Interviews

Learn from others in pricing who've "Been There and Done That" through our Expert Interview Series

Help Desk

Ask our team of analysts for advice, insights, and perspectives on your specific pricing challenges
Come Join Our Next Webinar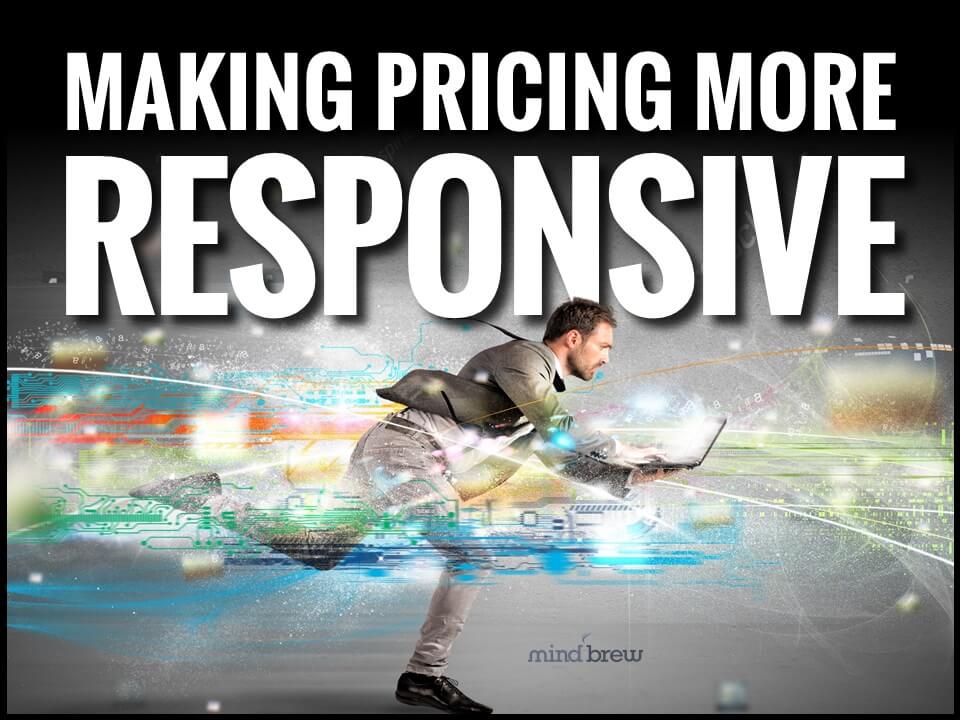 Making Pricing More Responsive
Strategies and Tactics for Boosting Pricing Responsiveness and Agility