When to Choose Profit, Revenue, or Both
Veteran Pricing Professional Lydia DiLiello on How to Balance Profitability and Revenue Objectives
As pricing people in B2B, we all have to deal with the "corporate schizophrenia" around revenue versus profit. Sometimes, it's all about growing bottom-line profits. Other times, everyone is focused on growing top-line revenues. And sometimes, the flip-flop can happen so quickly that it'll give you whiplash! In this conversation with Lydia DiLiello, a successful B2B pricing practitioner and consultant with decades of experience, we discuss how pricing teams can best deal with this oftentimes frustrating dynamic.
This interview is just one of hundreds of educational resources you get access to as a PricingBrew Journal subscriber.
More Subscriber-Only Resources From Our Library
Why Subscribe?
When you join your peers and become a PricingBrew Journal subscriber, you get immediate access to this interview as well as all of these other features:
Training Webinars

Dozens of on-demand webinars covering crucial pricing topics with new webinars every few weeks

On-Demand Library

A searchable library of hundreds of concise guides, tutorials, cases, assessments, and research reports

Expert Interviews

Learn from others in pricing who've "Been There and Done That" through our Expert Interview Series

Help Desk

Ask our team of analysts for advice, insights, and perspectives on your specific pricing challenges
Come Join Our Next Webinar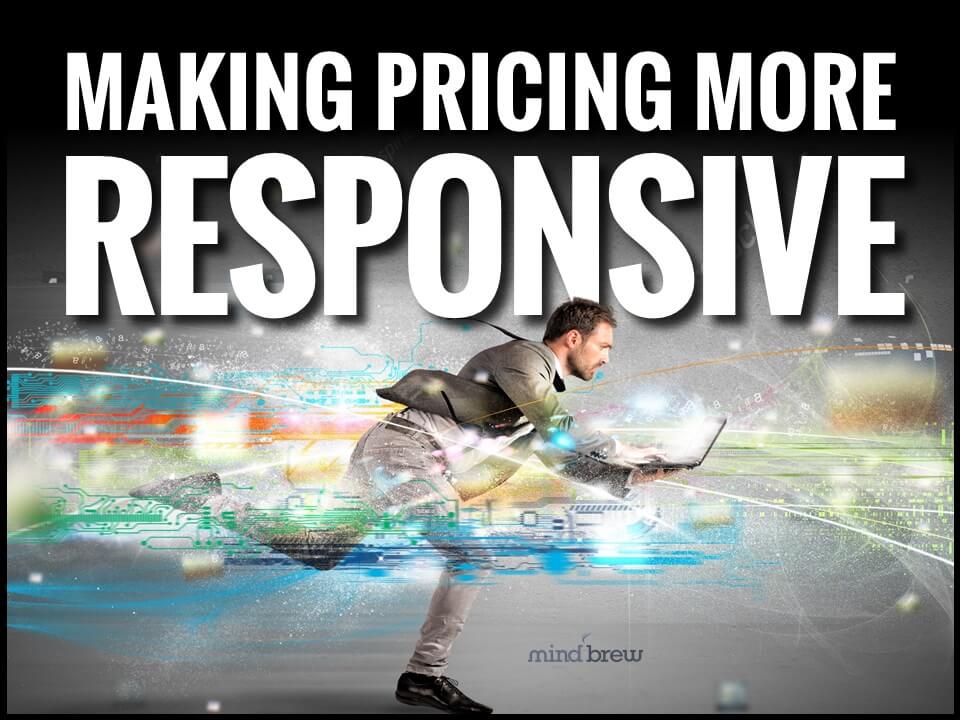 Making Pricing More Responsive
Strategies and Tactics for Boosting Pricing Responsiveness and Agility