How to Avoid Pricing Panic
Responding Rationally to Dramatic Changes in Market Conditions and Rapid Cost Fluctuations
When the "stuff" hits the fan in the marketplace, some companies will throw rationality out the window, overreact in the interest of "just doing something", and ultimately make the situation worse. Other companies, however, will put their head in the sand and ignore the realities of the situation until the mounting losses force their hand. So, how do you avoid these extremes? How should you respond when something disruptive happens in your market? And how do you better prepare for the next disruption? In this on-demand webinar, you'll learn about:
How leading groups use "Structured DefCons" to ensure more thoughtful and timely responses to changes in the market.
How to achieve a balance between moving quickly to mitigate damage, while not making things worse through overreaction.
A number of steps and actions that other teams have found to be effective at various stages of unanticipated disruptions.
How to maintain the proper perspective and provide a much-needed sense of stability in the face of adversity and chaos.
This webinar is just one of hundreds of educational resources you get access to as a PricingBrew Journal subscriber.
More Subscriber-Only Resources From Our Library
Why Subscribe?
When you join your peers and become a PricingBrew Journal subscriber, you get immediate access to this webinar as well as all of these other features:
Training Webinars

Dozens of on-demand webinars covering crucial pricing topics with new webinars every few weeks

On-Demand Library

A searchable library of hundreds of concise guides, tutorials, cases, assessments, and research reports

Expert Interviews

Learn from others in pricing who've "Been There and Done That" through our Expert Interview Series

Help Desk

Ask our team of analysts for advice, insights, and perspectives on your specific pricing challenges
Come Join Our Next Webinar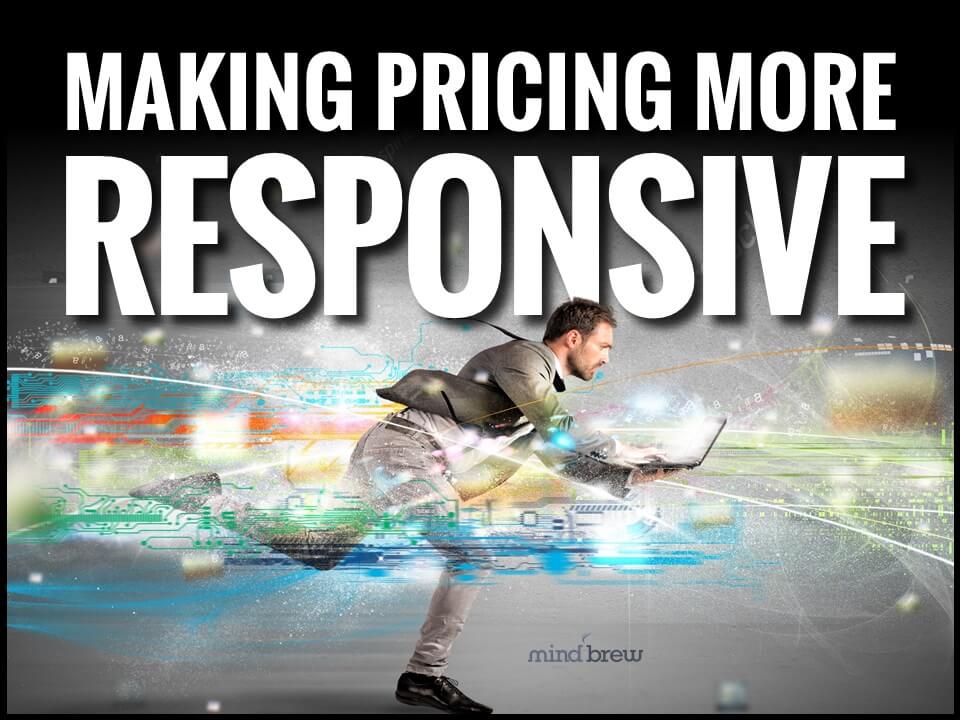 Making Pricing More Responsive
Strategies and Tactics for Boosting Pricing Responsiveness and Agility