Getting the Top Job in Pricing
Career and Leadership Advice from Dick Braun, the VP of Strategic Pricing at Parker Hannifin
Managing a career in B2B pricing can be a double-edged sword. As a relatively new business focus and function, of course there's tremendous opportunity to "write your own ticket" so to speak. However, those same dynamics may also mean that there aren't yet well-established career paths for you to follow. So, how do you become a Vice President of Pricing at a multi-billion dollar, multi-national B2B company? A great first step might be to get some advice from someone who's already achieved it! Someone like Dick Braun, the Vice President of Strategic Pricing at Parker Hannifin and a well-known pillar of the pricing community.
This interview is just one of hundreds of educational resources you get access to as a PricingBrew Journal subscriber.
More Subscriber-Only Resources From Our Library
Why Subscribe?
When you join your peers and become a PricingBrew Journal subscriber, you get immediate access to this interview as well as all of these other features:
Training Webinars

Dozens of on-demand webinars covering crucial pricing topics with new webinars every few weeks

On-Demand Library

A searchable library of hundreds of concise guides, tutorials, cases, assessments, and research reports

Expert Interviews

Learn from others in pricing who've "Been There and Done That" through our Expert Interview Series

Help Desk

Ask our team of analysts for advice, insights, and perspectives on your specific pricing challenges
Come Join Our Next Webinar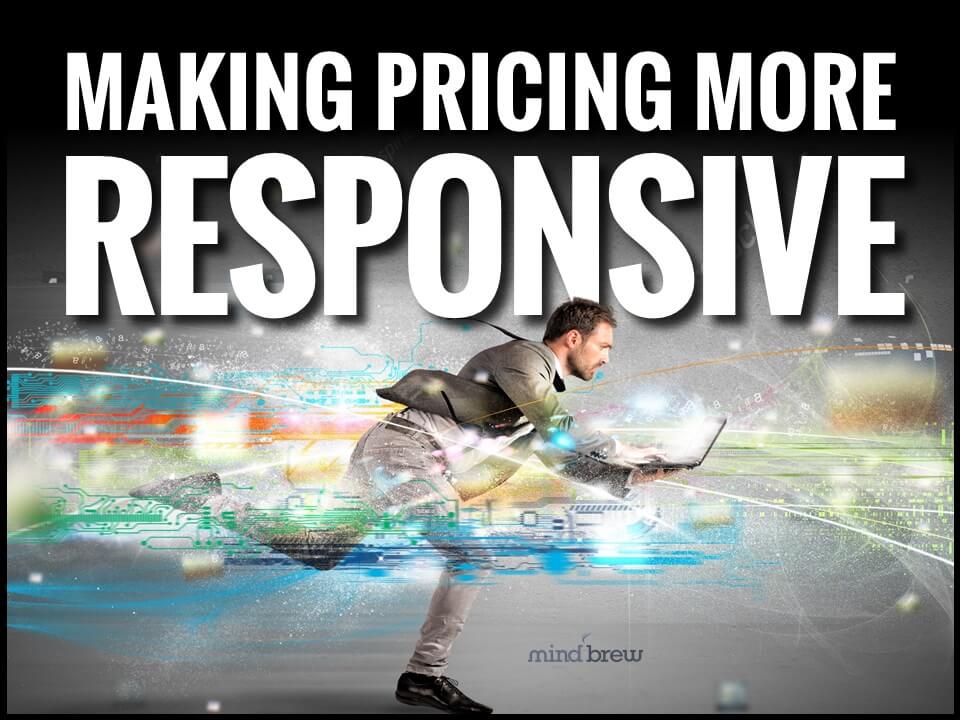 Making Pricing More Responsive
Strategies and Tactics for Boosting Pricing Responsiveness and Agility