Building Pricing's Credibility with Sales
Getting the Sales Team To Take Our Pricing Plans and Suggestions Seriously
In most B2B companies, the sales team represents the critical "last mile" between our best-laid pricing plans and prospective buyers. Unfortunately, the sales team will often view the pricing department with more than a little skepticism. And as a result, they frequently disregard our suggestions and ignore our recommendations. What can we do to change their perceptions and get them to see us as a trusted partner in the business? In this on-demand webinar, you'll learn about:
The real reasons Sales gives for why they're skeptical of what Pricing says and does.
Seven of the top credibility enhancers that Pricing teams can use to their advantage.
The benefits of securing mutually-beneficial training programs for Sales and Pricing.
How to adopt a "winning" attitude to make you a more credible and trusted partner.
This webinar is just one of hundreds of educational resources you get access to as a PricingBrew Journal subscriber.
More Subscriber-Only Resources From Our Library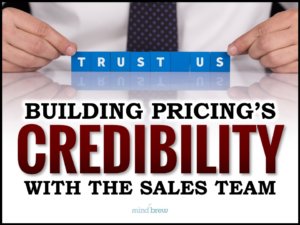 Why Subscribe?
When you join your peers and become a PricingBrew Journal subscriber, you get immediate access to this webinar as well as all of these other features:
Training Webinars

Dozens of on-demand webinars covering crucial pricing topics with new webinars every few weeks

On-Demand Library

A searchable library of hundreds of concise guides, tutorials, cases, assessments, and research reports

Expert Interviews

Learn from others in pricing who've "Been There and Done That" through our Expert Interview Series

Help Desk

Ask our team of analysts for advice, insights, and perspectives on your specific pricing challenges
Come Join Our Next Webinar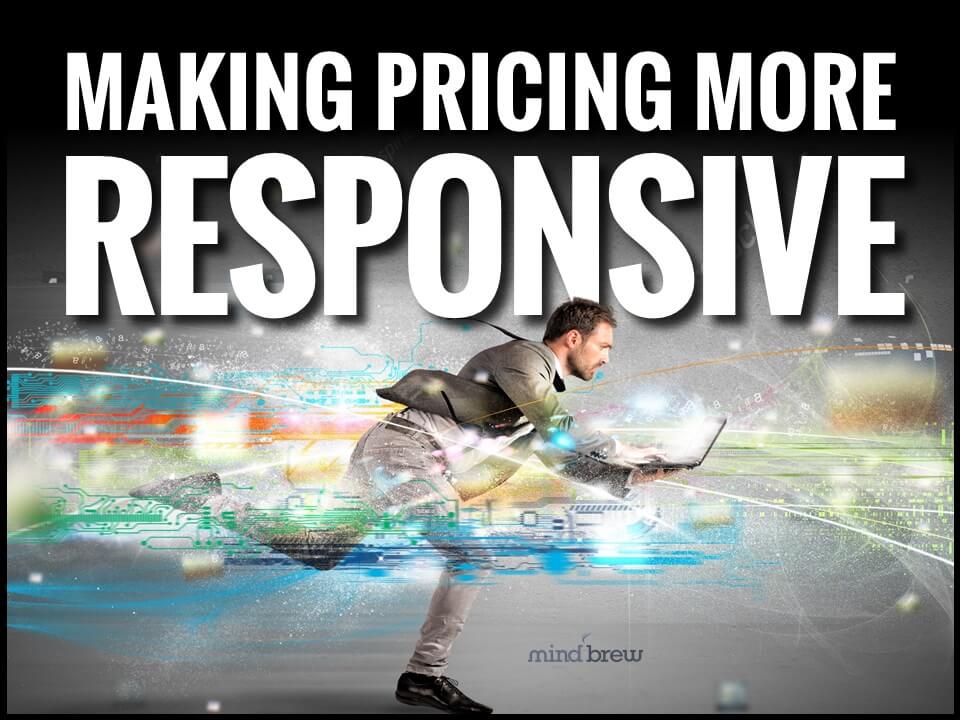 Making Pricing More Responsive
Strategies and Tactics for Boosting Pricing Responsiveness and Agility