Business-to-Business Price Elasticity
Understanding the Fundamentals of the Most Powerful and Underutilized Measure in B2B Pricing
For decades, business-to-consumer pricers have viewed price elasticity as a prerequisite for effective pricing. But in the business-to-business world, price elasticity is often misunderstood and as a result, it has only recently begun to be broadly utilized. In this recorded training session, you'll learn:
The fundamental concept of price elasticity, how it's calculated, and how it actually works in B2B environments.
The major misconceptions and barriers that have prevented B2B pricers from leveraging this powerful concept.
How price elasticity can be used to predict the expected volume, revenue, and profit impacts of your price moves.
How price elasticity can be used to determine the price moves you need to make to achieve your financial goals.
This webinar is just one of hundreds of educational resources you get access to as a PricingBrew Journal subscriber.
More Subscriber-Only Resources From Our Library
Why Subscribe?
When you join your peers and become a PricingBrew Journal subscriber, you get immediate access to this webinar as well as all of these other features:
Training Webinars

Dozens of on-demand webinars covering crucial pricing topics with new webinars every few weeks

On-Demand Library

A searchable library of hundreds of concise guides, tutorials, cases, assessments, and research reports

Expert Interviews

Learn from others in pricing who've "Been There and Done That" through our Expert Interview Series

Help Desk

Ask our team of analysts for advice, insights, and perspectives on your specific pricing challenges
Come Join Our Next Webinar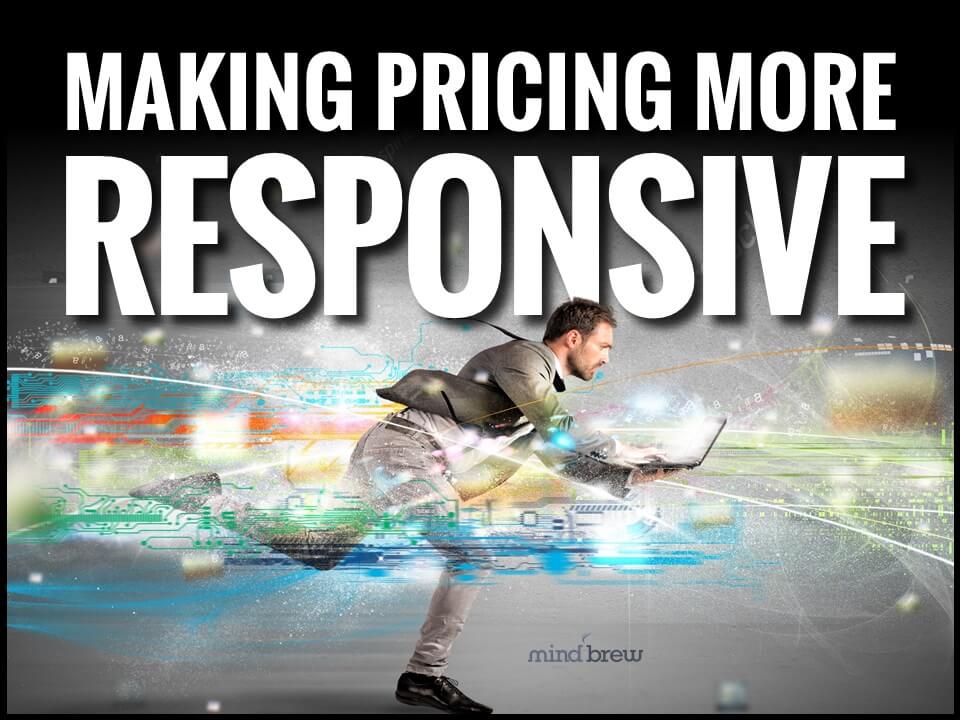 Making Pricing More Responsive
Strategies and Tactics for Boosting Pricing Responsiveness and Agility