Fighting Over-Discounting in the Field
Chaz Napoli Shares His Top Strategies and Tactics for Helping Salespeople Price More Accurately
Over-discounting in the field is a frustrating reality for most B2B pricing teams. In many companies, it happens hundreds or even thousands of times a year. Small customers will get big customer prices. New customers will get long-time customer prices. On and on, the instances of seemingly irrational pricing decisions being made in the field never seems to end. So, how do you prevent it from happening? In this Expert Interview, Chaz Napoli, the Chief Operating Officer at Insight2Profit, shares the strategies and tactics he's found to be effective through hundreds of customer engagements.
This interview is just one of hundreds of educational resources you get access to as a PricingBrew Journal subscriber.
More Subscriber-Only Resources From Our Library
Why Subscribe?
When you join your peers and become a PricingBrew Journal subscriber, you get immediate access to this interview as well as all of these other features:
Training Webinars

Dozens of on-demand webinars covering crucial pricing topics with new webinars every few weeks

On-Demand Library

A searchable library of hundreds of concise guides, tutorials, cases, assessments, and research reports

Expert Interviews

Learn from others in pricing who've "Been There and Done That" through our Expert Interview Series

Help Desk

Ask our team of analysts for advice, insights, and perspectives on your specific pricing challenges
Come Join Our Next Webinar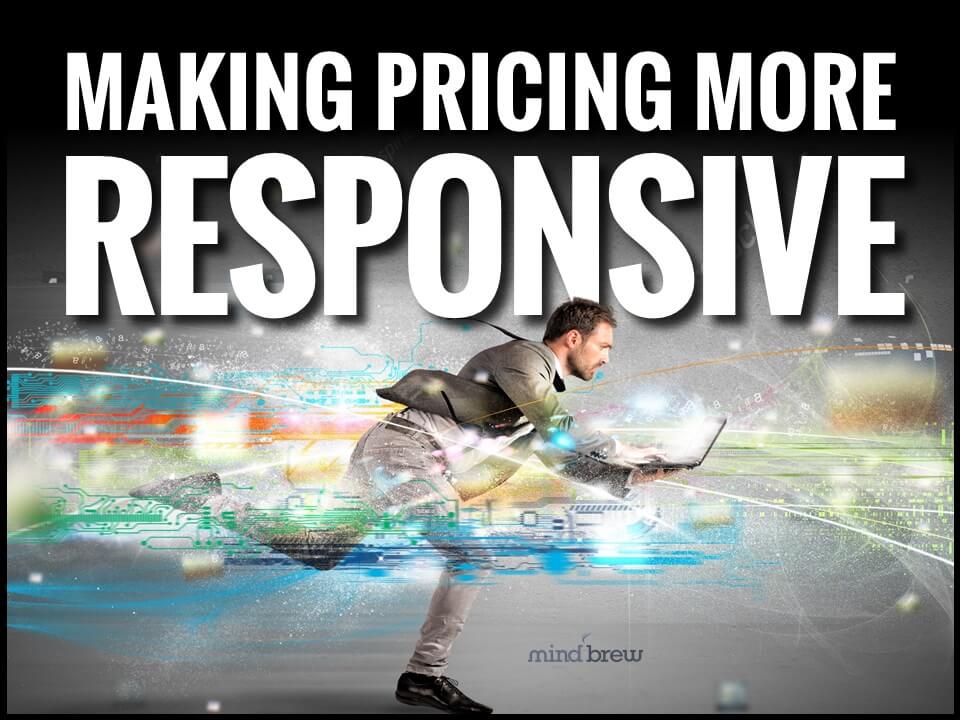 Making Pricing More Responsive
Strategies and Tactics for Boosting Pricing Responsiveness and Agility