Tackling Sales Compensation to Drive Pricing Excellence
Bob Vezeau Discusses His Experiences with Redesigning Sales Compensation at WestRock
In effect, sales incentive schemes designed around gross revenues alone make it unprofitable for salespeople to make profitable decisions for the company. As such, improving the sales compensation plan can be a significant driver of improved pricing outcomes. But if you haven't done it before, tackling sales compensation can seem pretty daunting. In this expert interview, Bob Vezeau, the Vice President of Strategic Pricing at WestRock, discusses his experiences redesigning the company's sales compensation platform to better align with pricing excellence. Along the way, Bob not only shares some great tips for working with Sales to address this rather sensitive subject, he's also very open about discussing why his first attempt didn't pan out very well. Great lessons to be learned all around!
This interview is just one of hundreds of educational resources you get access to as a PricingBrew Journal subscriber.
More Subscriber-Only Resources From Our Library
Why Subscribe?
When you join your peers and become a PricingBrew Journal subscriber, you get immediate access to this interview as well as all of these other features:
Training Webinars

Dozens of on-demand webinars covering crucial pricing topics with new webinars every few weeks

On-Demand Library

A searchable library of hundreds of concise guides, tutorials, cases, assessments, and research reports

Expert Interviews

Learn from others in pricing who've "Been There and Done That" through our Expert Interview Series

Help Desk

Ask our team of analysts for advice, insights, and perspectives on your specific pricing challenges
Come Join Our Next Webinar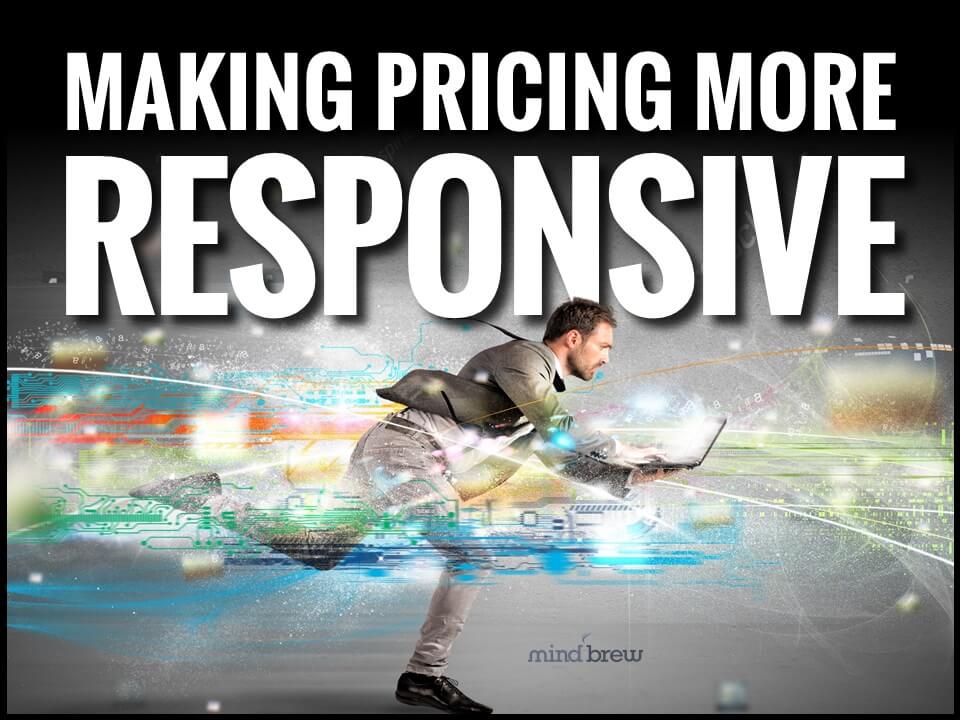 Making Pricing More Responsive
Strategies and Tactics for Boosting Pricing Responsiveness and Agility