Profitable Pricing Enablement
Leveraging Data and Technology to Distribute Pricing Authority Without Sacrificing Pricing Performance
Salespeople love having the authority to make pricing and discounting decisions in the field. In fact, this control and authority is so important to them that they'll fight you tooth and nail to keep it. And in years past, this was a fight you just couldn't avoid if you really wanted to improve pricing performance. But things are different today and you no longer have to choose between distributed authority and performance improvement. In this on-demand webinar, you'll learn about:
The "pricing enablement" model of pricing improvement that's rapidly becoming the new best practice in B2B.
How distributed pricing authority not only reduces internal conflict but also delivers hidden financial benefits.
Why the powerful combination of data and technology now makes it possible to have the best of both worlds.
Recommendations and considerations gleaned from pricing teams that are already well down the enablement path.
This webinar is just one of hundreds of educational resources you get access to as a PricingBrew Journal subscriber.
More Subscriber-Only Resources From Our Library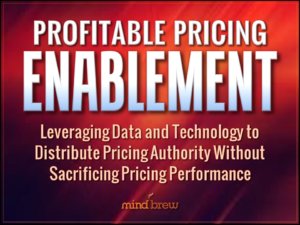 Why Subscribe?
When you join your peers and become a PricingBrew Journal subscriber, you get immediate access to this webinar as well as all of these other features:
Training Webinars

Dozens of on-demand webinars covering crucial pricing topics with new webinars every few weeks

On-Demand Library

A searchable library of hundreds of concise guides, tutorials, cases, assessments, and research reports

Expert Interviews

Learn from others in pricing who've "Been There and Done That" through our Expert Interview Series

Help Desk

Ask our team of analysts for advice, insights, and perspectives on your specific pricing challenges
Come Join Our Next Webinar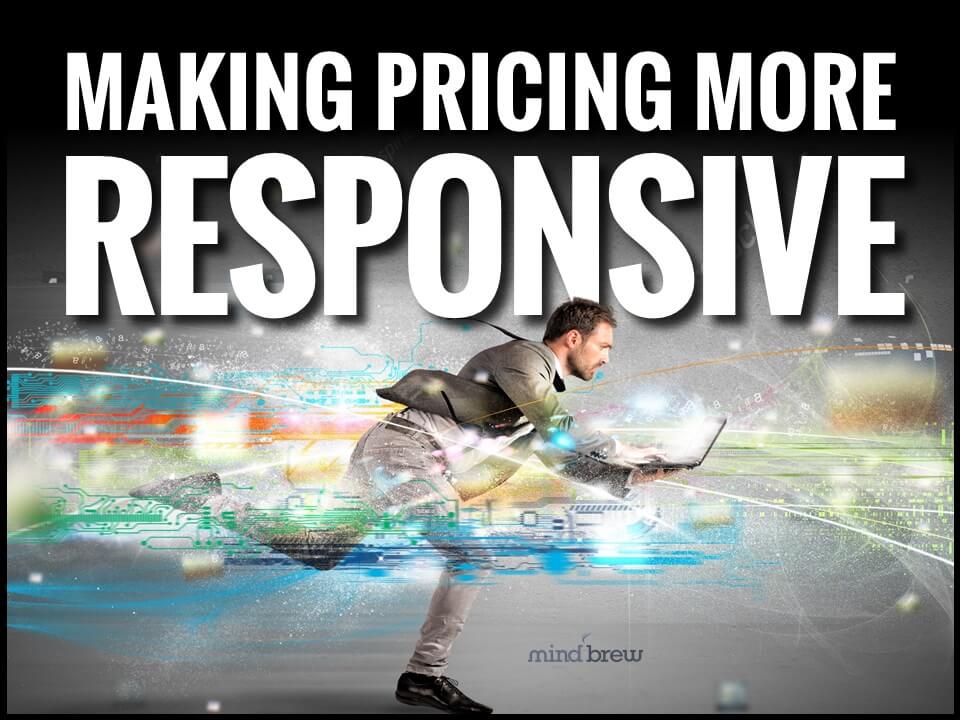 Making Pricing More Responsive
Strategies and Tactics for Boosting Pricing Responsiveness and Agility