The Top "Lessons Learned" by Pricing Leaders
Skip the Trial and Error by Learning the Real Keys to Long-Term Success in Pricing
To maximize success in the pricing profession, it's simply not enough to possess superior knowledge of pricing principles and practices. Nor is it sufficient to be an extremely capable "data whipper" or statistical modeling expert. And while the corporate environment can indeed be very political, becoming a glad-handing sycophant won't get you there, either. So how have pricing leaders become leaders? And what can they teach us that might help streamline our own path? In this on-demand webinar, you'll learn about:
The combinations of skills and talents that must be developed and balanced to increase your odds of success.
The common mistakes and missteps that other pricing leaders now recognize through perfect 20/20 hindsight.
The organizational dynamics and political games that you'll need to understand, even if you choose not to play.
The importance of positioning yourself in such a way that you aren't pigeon-holed or functionally land-locked.
This webinar is just one of hundreds of educational resources you get access to as a PricingBrew Journal subscriber.
More Subscriber-Only Resources From Our Library
Why Subscribe?
When you join your peers and become a PricingBrew Journal subscriber, you get immediate access to this webinar as well as all of these other features:
Training Webinars

Dozens of on-demand webinars covering crucial pricing topics with new webinars every few weeks

On-Demand Library

A searchable library of hundreds of concise guides, tutorials, cases, assessments, and research reports

Expert Interviews

Learn from others in pricing who've "Been There and Done That" through our Expert Interview Series

Help Desk

Ask our team of analysts for advice, insights, and perspectives on your specific pricing challenges
Come Join Our Next Webinar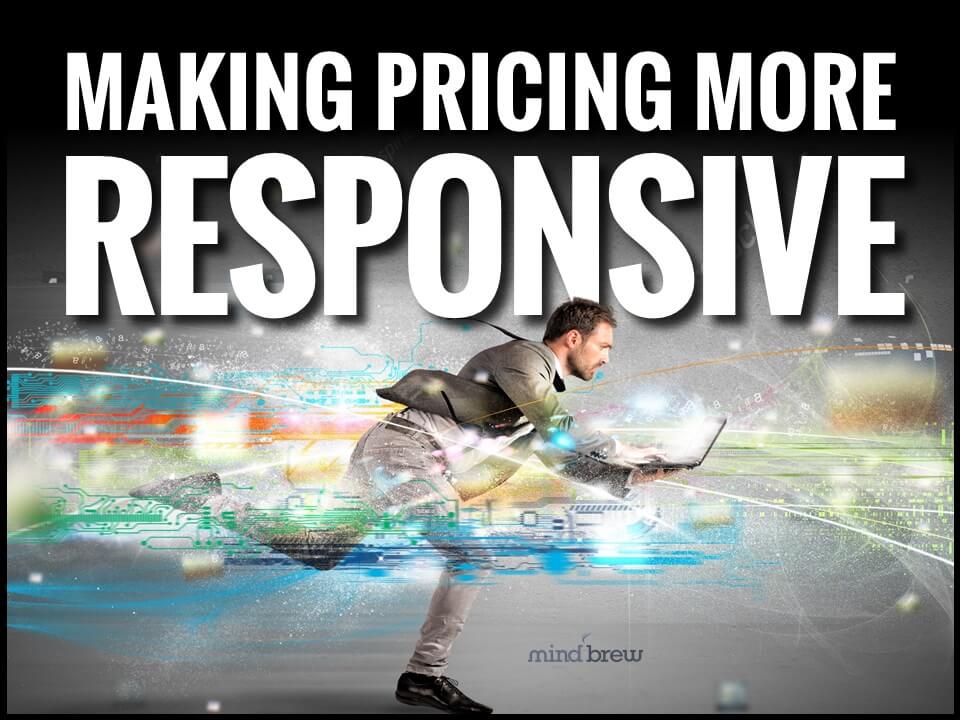 Making Pricing More Responsive
Strategies and Tactics for Boosting Pricing Responsiveness and Agility